South basketball Senior makes shot of a lifetime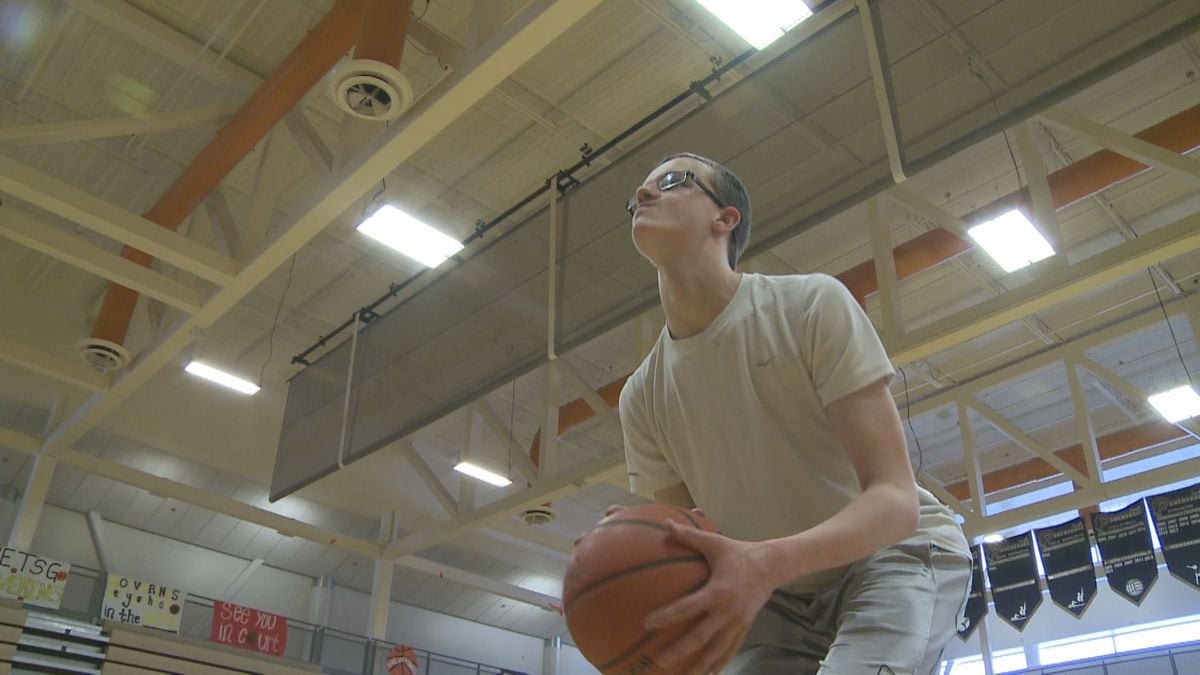 Published: Mar. 5, 2019 at 11:16 PM AKST
The month of March is known for big basketball moments. The South High School varsity boys' basketball team hosted East for its final home game of the season, known as "Senior night."
The Wolverines' roster was a little longer than usual, since team manager Dallin Lewis suited up to play.
"They're waiting to come out onto to the floor, and he's like, 'I'm so nervous.' I said, 'You'll do great, you'll do great,' " said Shelli Lewis, his mother.
The South senior has a learning disability and has had physical setbacks since birth. As a baby, Lewis struggled to put on weight and was diagnosed with failure to thrive, along with pneumonia.
"He's a fighter," said Shelli.
That fighter's mentality explains why he never took no for an answer. When he didn't make the basketball team, he approached his coach to be a team manager.
"I was always thinking throughout the year, if I could have the opportunity to play him I would," said South head coach Jamaal Siah.
Before the game against East, Siah told the team Dallin would be on the roster.
"I was so excited I didn't know what to do," Dallin said.
He warmed up with the team, and was introduced along with the other players. He sat on the bench, eager to get into play while his parents nervously waited in the stands.
"Time's ticking, and it was a close game," said Shelli. "I didn't think the chance was going to happen."
The Wolverines would pull away in the fourth quarter, and with three seconds left Dallin's number was called.
"As a mom, I was trying not to cry," said Shelli.
As soon as Dallin got into the game, he was immediately given the ball, and he made a break for the basket. Just before the clock hit zero Dallin sank a layup.
"It was right at the buzzer, and next thing I know everybody is crowding me," said Dallin. "Friday night was my night."
Later Dallin said he modeled his game after Stephan Curry of the National Basketball Association's Golden State Warriors. The Region IV high school basketball tournament begins March 6 and goes through March 9.